Hotel Info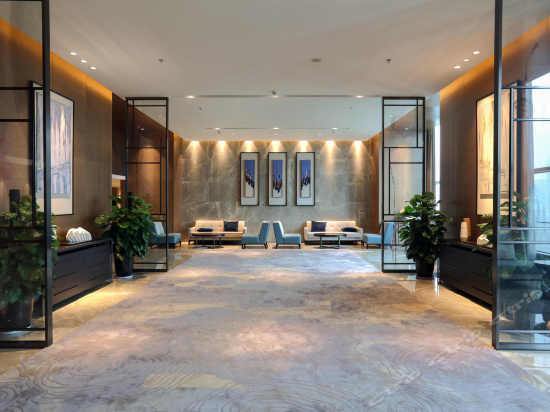 Hangzhou International Expo Center North Star Hotel
is located on the South Bank of Qiantang River, standing in the core area of Qianjiang Century City, overlooking the spectacular scenery of Qiantang River and the new style of Qianjiang century city.
This is the supporting hotel of Hangzhou International Expo Center, with a total of 19 floors. There are indoor and outdoor corridors leading to the exhibition hall and conference rooms. There are more than 200 fashionable and elegant luxury rooms, including more than 20 suites. All rooms, with an area of 42-180 square meters, are equipped with comfortable and complete modern facilities to provide you with high-end luxury living environment.
Chinese and Western restaurants have their own characteristics, providing food from all over the world, self-service, order, meal delivery in various forms to enjoy the delicious fashion. The lobby bar is very classical, connecting with the sky garden, providing rich and exquisite snacks and drinks.
The hotel is equipped with advanced and perfect pillarless multi-function conference hall and VIP reception room, leisure and fashionable fitness center, with a variety of sports equipment, more professional and efficient meeting and banquet service team, so that you can enjoy the perfect service experience.
Breakfast price
: CNY128($17.5) / person
Breakfast type
: Buffet